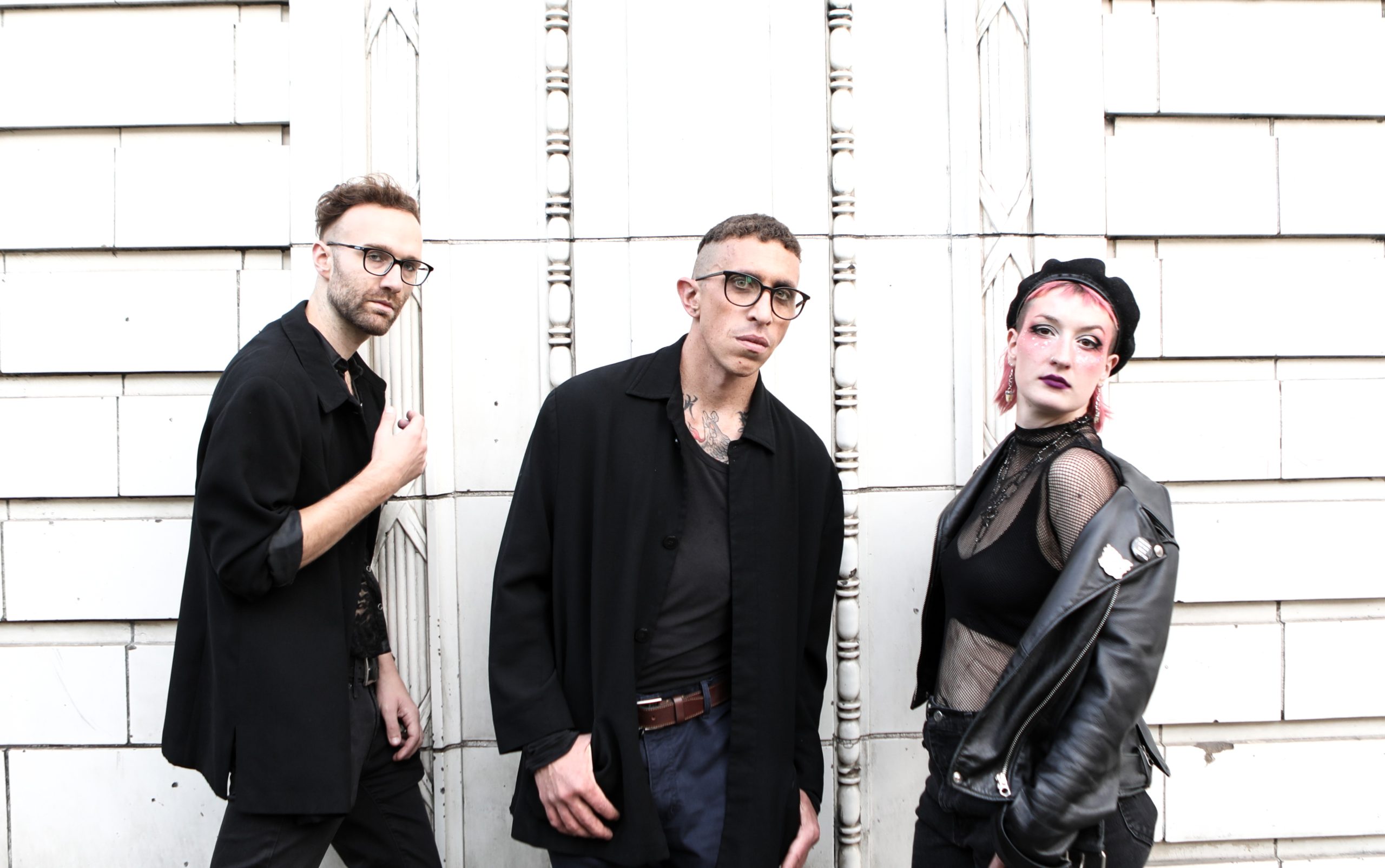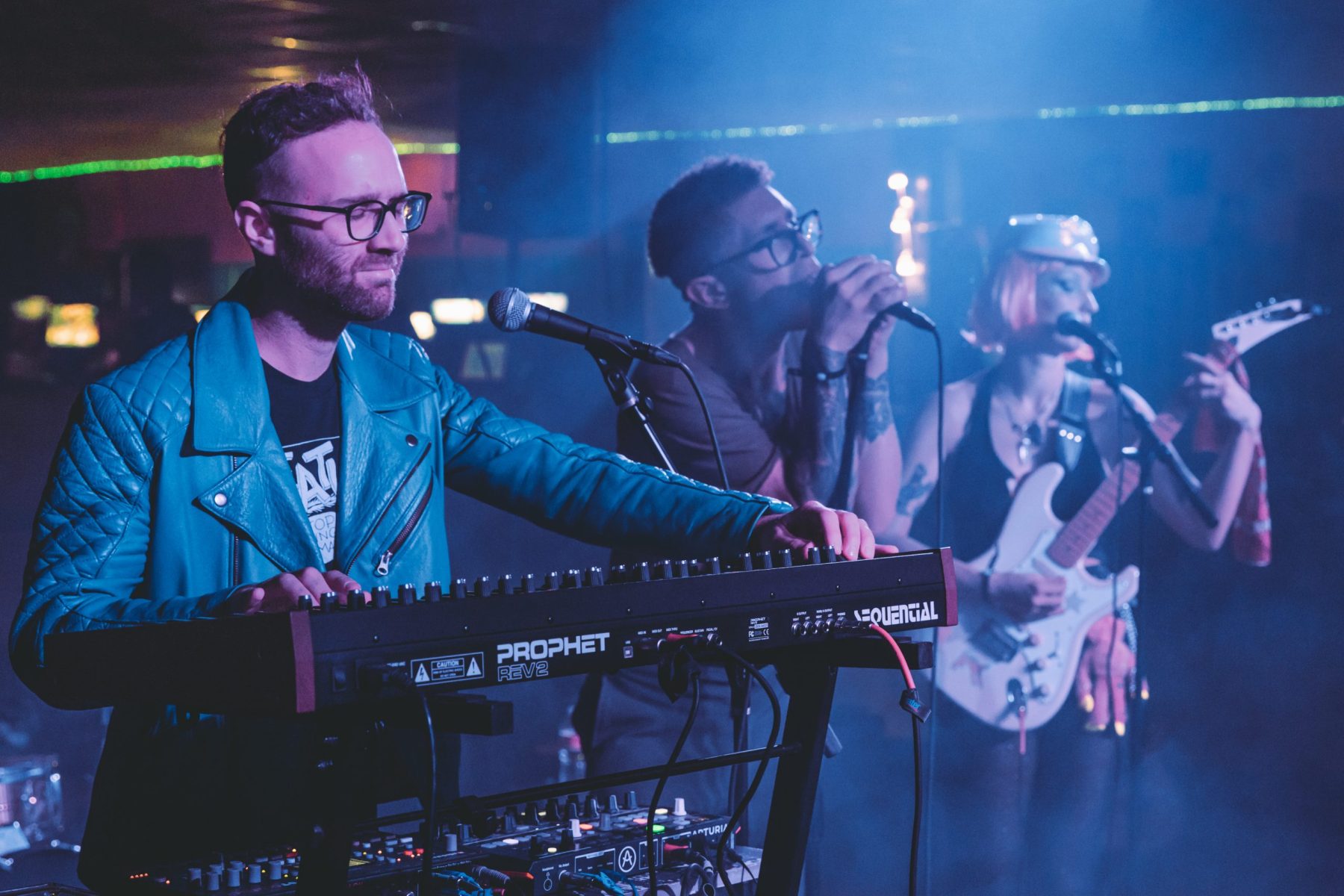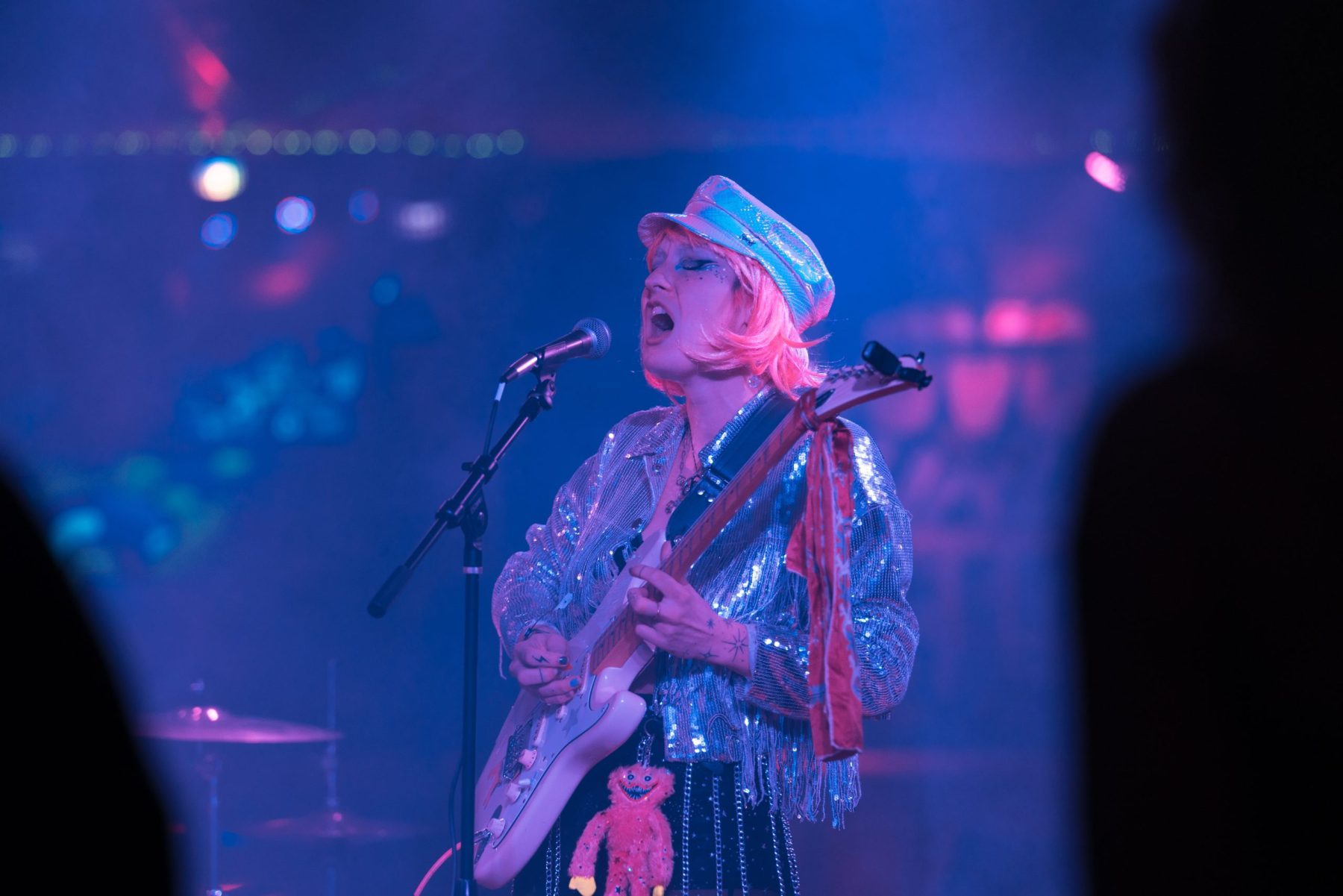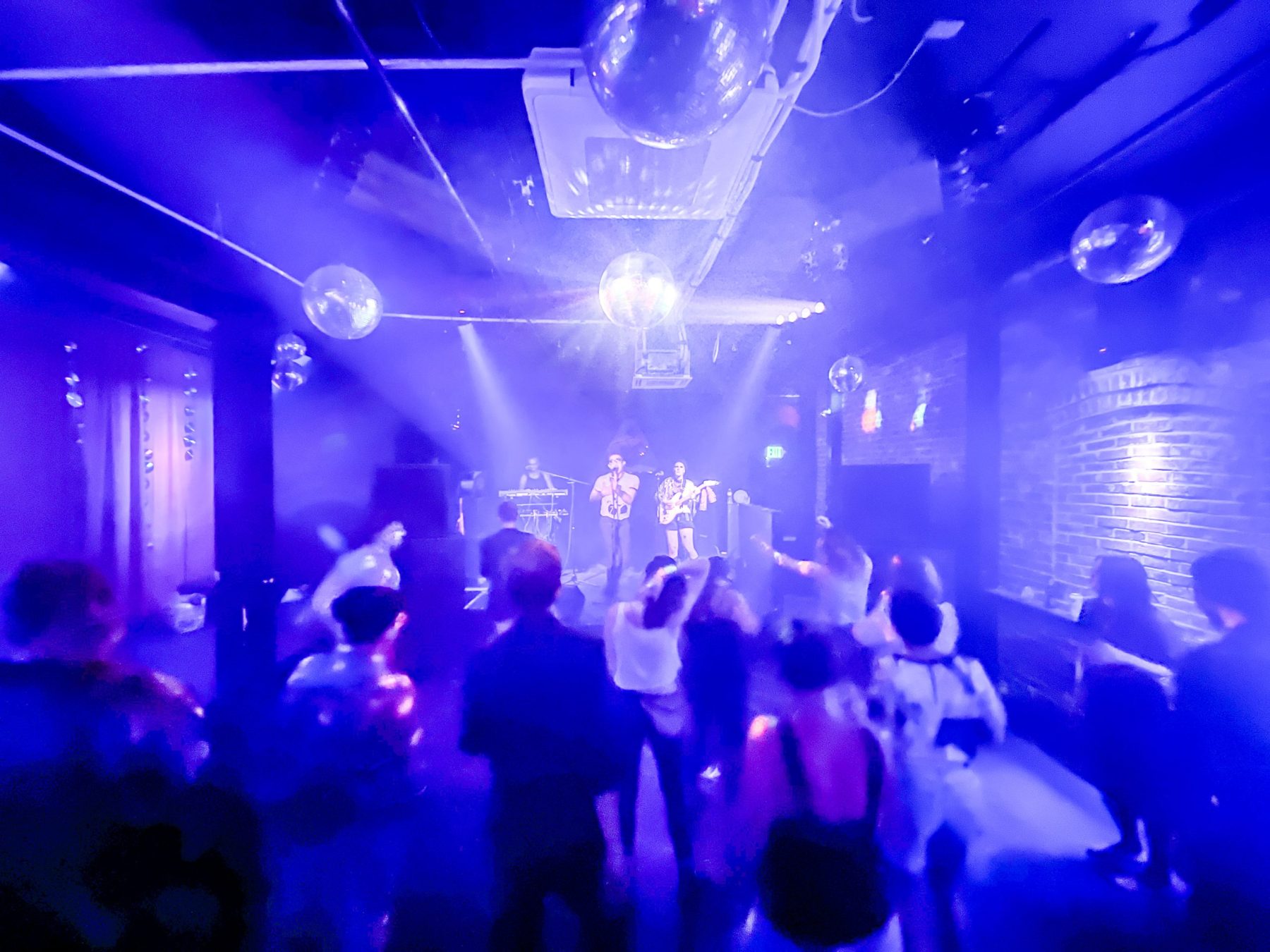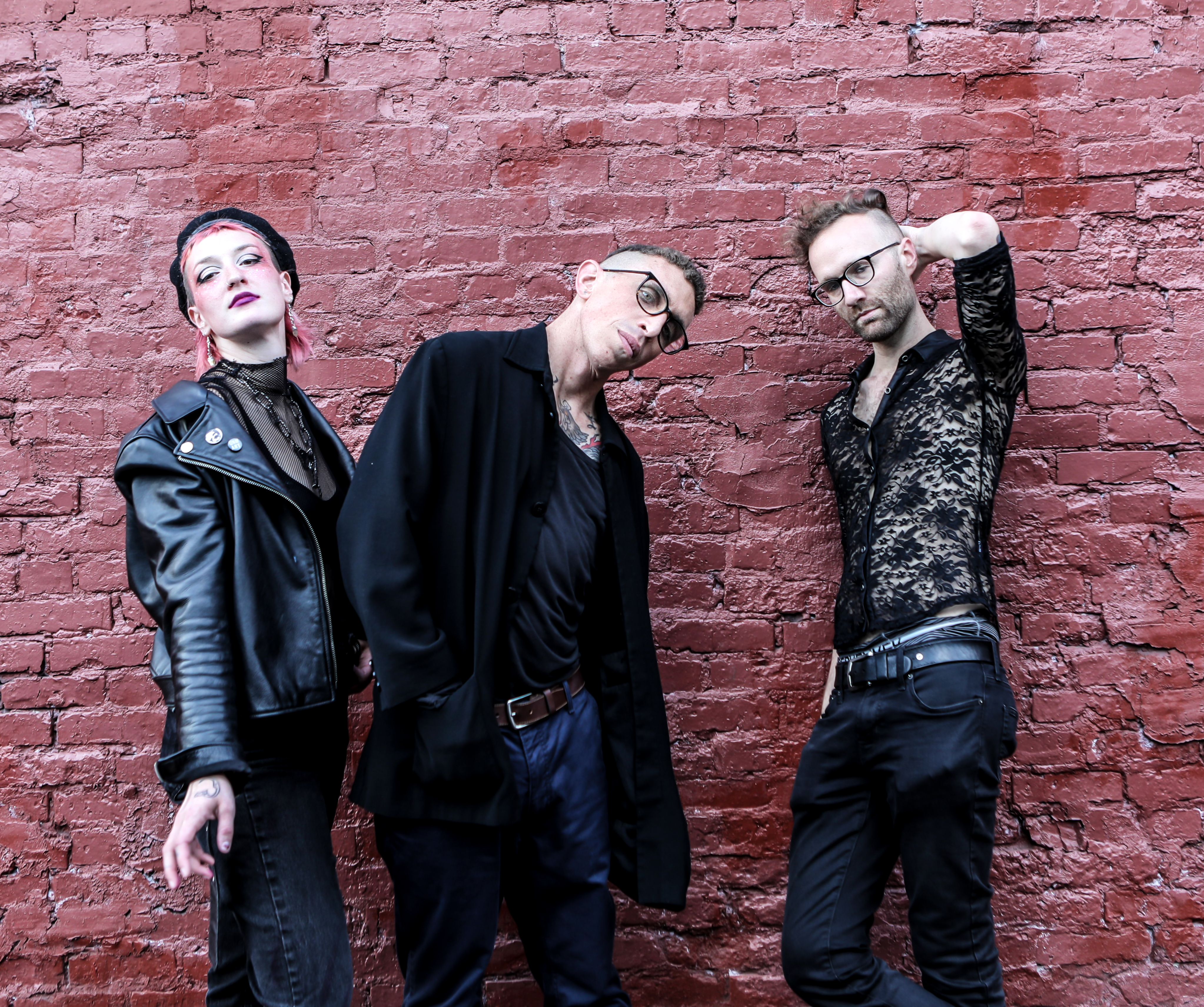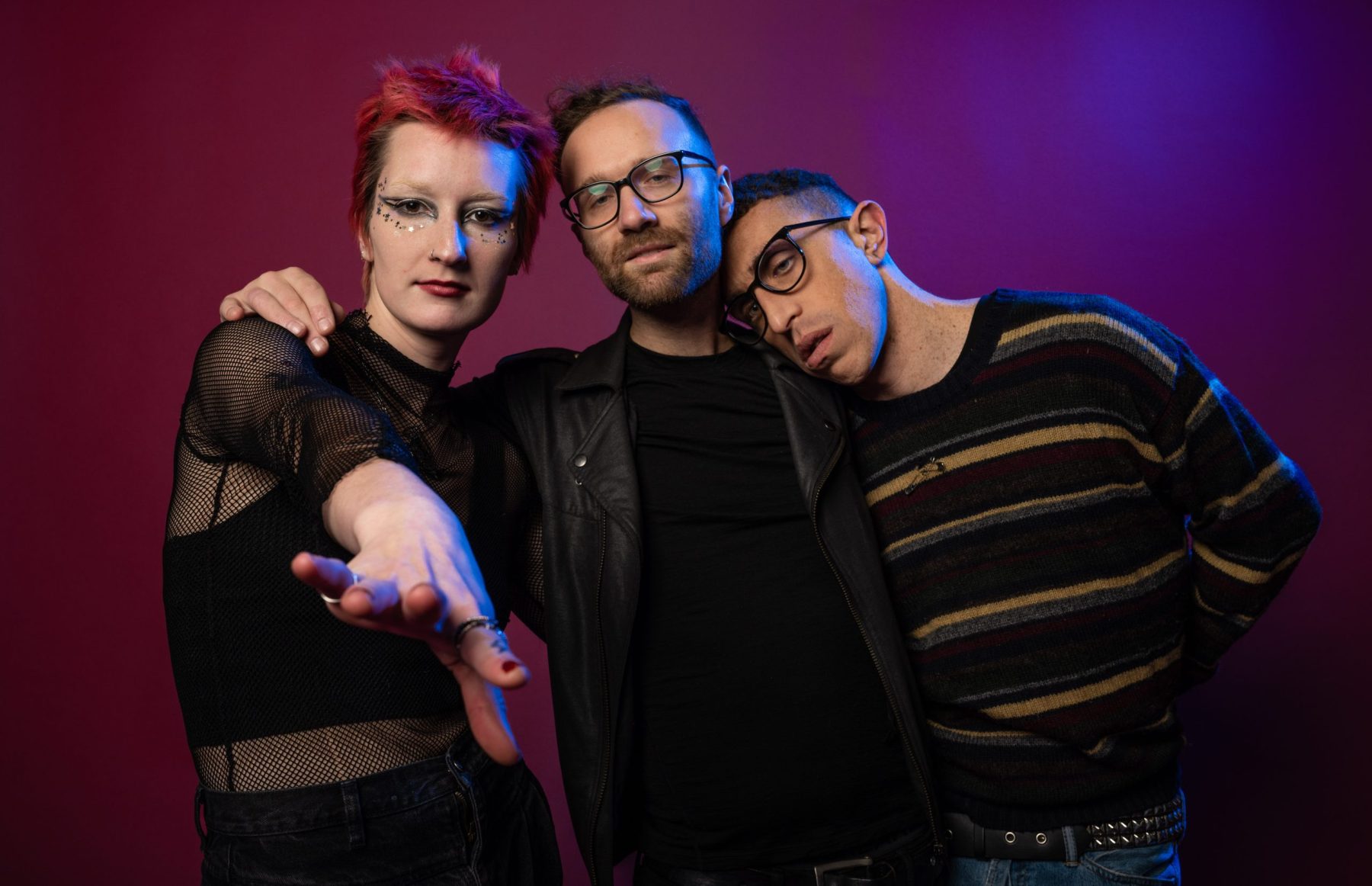 Ghost_Fetish_Southgate_Roller_RInk_2022-47
Ghost_Fetish_Southgate_Roller_RInk_2022-12
NEWS
Debut album Almost Touching is available now! Spotify – Apple Music – Bandcamp
UPCOMING SHOWS
---
Bio
// Origin: Seattle, WA
// Genres: Goth New Wave, Synth-pop, Post-Punk
// Years Active: 2021-Present
// Website: ghostfetish.com
// Comparable Artists: The Cure, New Order, Bauhaus
// Social Media: Instagram
// Recent bands played with: She Past Away, PVA Telehealth, Dining Dead
Bio and Performance Description
Ghost Fetish is a synth fueled post-punk band from Seattle, WA. The trio's dance-inducing live performance pulls from new wave, synth-pop and goth music to create a sound that is uniquely their own. Ghost Fetish released their debut album "Almost Touching" in September, 2023.
Press
"Lipstick," is a hypnotic chant, channeling the nervous energy of Suicide's vocals, with Kraftwerkian nuance and New Order sparkles. Its playful echoes and skips mimic the imagination. It's gentle, catchy, and rife with emotional cliffhangers.
Desire can be both fleeting and persistent; a path that can be difficult to navigate and understand. Memories of a past lover or a missed opportunity can haunt us, while the unshakable sense of its inevitable return suggests that desire can be all-consuming and difficult to resist. The song conveys a sense of longing and passion, highlighting the complex and often unpredictable nature of desire and its relationship with the human experience. – post-punk.com
What a way to debut! Expect a sickly sticky dancefloor gem
with a synth-tantalizing vibe reminiscent of the starry-eyed sparks of
British electro-pop heroes New Order. And is that Hooky on bass?
Lipstick is both a sensuous and affectional tune with gripping vocals up front
and melancholic ones in the back. At times it feels like the track will erupt into
an avid disco stomper. Maybe this debut is a foreplay teaser and the follow-up
will be an orgastic energizer. Anyway Ghost Fetish have my aural and hip-shaking
attention and will have yours too. Tune in. – turnupthevolume.blog
Amidst the enveloping embrace of Seattle's fog and the towering allure of its ancient Douglas firs, a new sound makes its mark. Enter Ghost Fetish. This band harnesses the electric charge of synths and raw passion, crafting sonic tapestries that blend the glistening frequencies of new wave, the pulsing rhythm of synth-pop, and the entrancing depths of old-school goth.
With each beat and melody, they've carved a distinctive niche for themselves. As we approach the waning days of 2023, the looming autumn winds herald the release of their forthcoming debut LP, Almost Touching. As a teaser, Ghost Fetish introduces us to "C'Mon," the album's brooding and atmospheric third single. The track is a compelling mix of The Sisters of Mercy's and She Past Away's gloom-laden fervor, the icy synth precision of Kraftwerk, and the thought-provoking introspection reminiscent of Albert Camus. – post-punk.com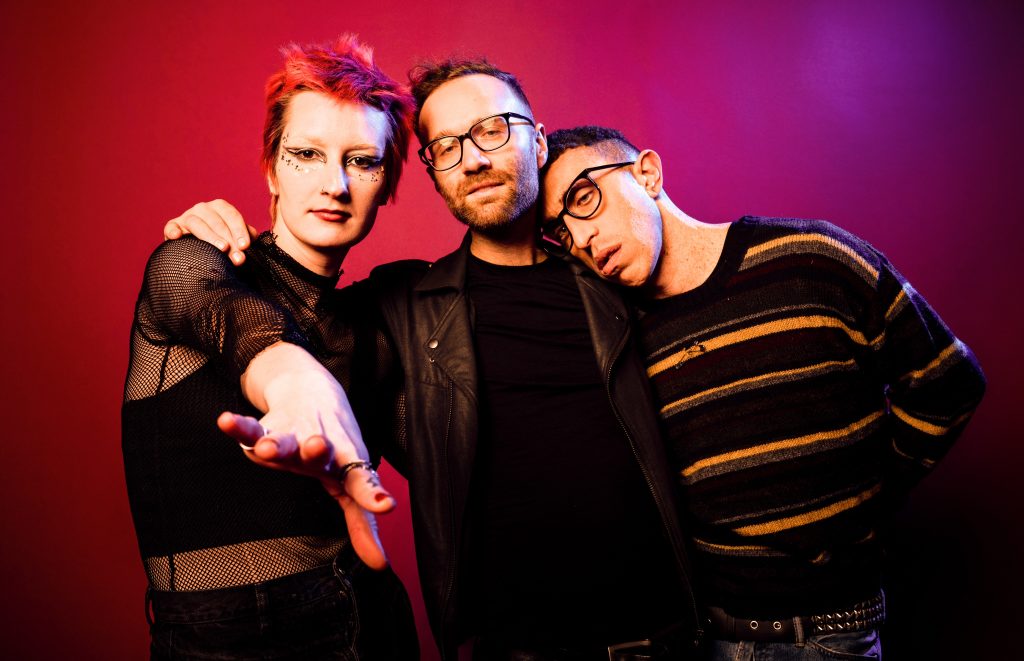 GHOSTS IN YOUR INBOX
Signup for our mailing list here